Subscribe to newsletter
Find out about flash sales, new trips, what's new and gear giveaways.
No spam. Easy unsubscribe links are provided in every email.
4 days / 3 night

See available dates

Difficulty

Guided
Hotels, Lodges
No Booking or Credit Card Fees
We rate this tour as a 3 / 5. You will cycle just over 30 km daily for two days and approximately 65 km the third day. While you should have some basic cycling fitness to enjoy the tour, the shorter duration makes it more accessible.
Can/US: 1-855-808-5785 UK: 0800 808 5585 Rest of World: +1 510-617-1329
SALE!
Let me know when you have flash sales.
Highlights
Cycle Borneo's stunning coastline on this guided tour
Ride through Satang Island, home to Matang Wildlife Refuge where you can spot orangutans in the trees.
Cycle along Borneo's pristine white-sand beaches at low tide, watching the sunset in front of you.
Snorkel in crystal-clear waters, spotting sea turtles and exotic fish as you dive down.
Sample local cuisine and kick back in oceanside resorts in cozy small towns like Sematan.
Is there any way to experience the perfect coastline of Borneo than on a bike with the sea breeze rushing past you? The Borneo Coastal Biking Tour shows you some of the most beautiful parts of the Borneo coast on a quick, efficient bike tour.

You'll ride deep into wildlife refuges, spotting orangutans high in the trees. Cycle past blooming Rafflesia, the largest (and stinkiest!) flower in the world. Snorkel deep under the surface and make friends with sea turtles, soaking up the sunshine as you eat seafood on the coast. Ride past paddy fields and fishing villages, stop in at seafood markets, and pedal along pristine beaches right on the sand at low tide sunset. The Borneo Coastal Biking Tour is an unforgettable chance to get in touch with this special slice of paradise. Book your spot today!
Read more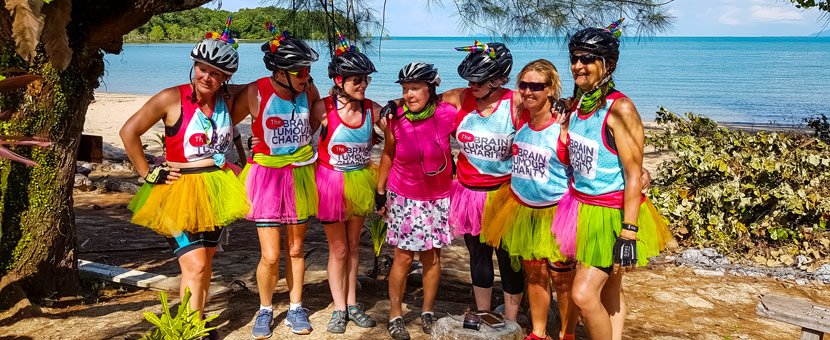 Borneo Coastal Biking Tour Itinerary
Day 1

Ride to Orangutan Sanctuary

Welcome to Borneo! After settling in at your hotel, you'll be transferred to a seaside fishing kampong for a quick boat ride to Satang Island. Here, you can swim and snorkel- keep an eye out for sea turtles! Once back on dry land, enjoy a packed lunch and then it's time to cycle to the Matang Wildlife Center, which rehabilitates orangutans. Make friends with the amazing orange creatures and keep an eye out for Sambar deer, hornbills, and more! You have the option of heading out for a night tour of the jungle to spot nocturnal animals before getting cozy in your cabin on the refuge for the night.
Overnight Location: Lodge in Matang Wildlife Center
Distance: 29 km
Meals: Lunch, Dinner
Day 2

Ride to Gunung Gading National Park

After breakfast, begin with a more challenging ride up the coast towards the far western tip of Borneo. Watch for local and migratory birds along the way. Once you reach Lundu, stop and search for the Rafflesia, the biggest flower in the world. Admire it from afar though, it smells horrid! You'll then ride along to a fantastic seaside resort to spend the rest of the day cooling off in the pool. The sunsets on the beach here are incredible!
Overnight Location: Resort in Lundu
Distance: 64 km
Meals: Breakfast, Lunch, Dinner
Day 3

Cycle beside beaches to Sematan

The next part of your cycling adventure in Borneo starts with a beautiful ride along the coconut palm-lined beaches towards Sematan, a picturesque coastal town. You'll pass paddy fields and empty beaches along the way, so feel free to stop and admire the view wherever you please. You'll stop by a waterfall for a picnic lunch and then finish your ride along a pristine stretch of white sand beach. During low tide, you can even ride directly on the sand. Finally, enjoy dinner outside while the sun sets.
Overnight Location: Resort in Sematan
Distance: 36 km
Meals: Breakfast, Lunch, Dinner
Day 4

Transfer to Kuching

This morning, you'll have one last chance to soak up the sun on the beach before it's time for a transfer to the airport in Kuching. Safe travels home!
Overnight Location: None
Distance: None
Meals: Breakfast, Lunch
Borneo Coastal Biking Tour Price and Dates
Pricing for this guided cycling tour of Borneo depends on whether you choose to join an existing group on a specific date or if you prefer a custom tour for your group only. The Borneo Coastal Ride tour is available in March, April, June, August, and September. Borneo's dry season is from March through October, so any of the available months should keep you relatively dry.
Prices of Private Guided Borneo Coastal Biking Tour
Have your own private tour with just your group! Please contact us with your preferred date and the number of people in your group and we will create the itinerary just for you.
Dates and Prices to Join a Group Tour on the Borneo Coastal Biking Tour
Make new friends by joining a group tour! Prices below are per person:
What's Included in the Borneo Coastal Biking Tour?
Meals
3 breakfasts, 4 lunches, and 3 dinners are included.
Accommodations
Accommodation for 3 nights is included.
Transportation during the Tour
This tour includes all the necessary transfers, as well as airport pick up and drop off.
Also Included
Bike rental including helmet (JAVA mountain bike with front suspension)
English-speaking guide
Entrance fees to national parks and historical sites
Support vehicle services
Not included
Travel insurance
Travel to and from Kuching
Lunches and dinners or drinks and snacks not previously mentioned
Tourist taxes if applicable
Personal equipment
Optional Extras
Any additional nights before or after tour
Based on 0 customer reviews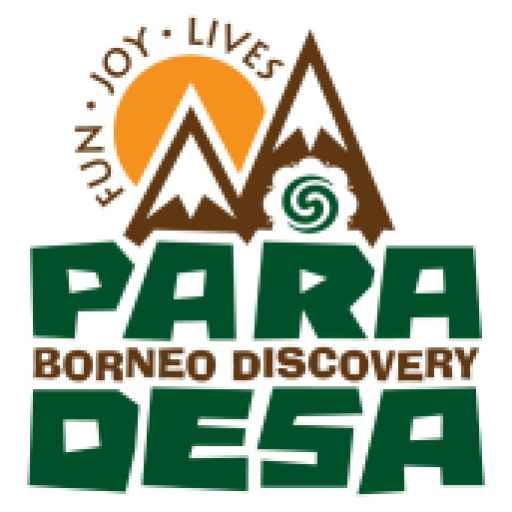 Paradesa Borneo is a boutique adventure tour operator in Borneo, allowing guests to explore the rural areas and natural wilderness of Borneo. Their tours go off the beaten path, showcasing the best of Borneo's beauty.
Paradesa prefers to take you away from well-trodden tourist attractions and into the incredible natural world. They focus on responsible and sustainable travel in all endeavors.
Paradesa has cultivated meaningful relationships with locals, supporting their environmental initiatives and using their tours to contribute to the local economy. These partnerships make for amazing cultural exchanges and exceptional authenticity in their adventures.
Subscribe to newsletter
Find out about flash sales, new trips, what's new and gear giveaways.
No spam. Easy unsubscribe links are provided in every email.